2D / 3D CADViewX 1
AutoCAD DWG/DXF, HPGL, SVG, CGM, BMP ActiveX für VB, VB.NET, HTML, C#, Delphi
| | |
| --- | --- |
| Lizenz: | Shareware |
| OS: | Windows 98/XP/ |
| Dateigröße: | 1751K |
| Entwickler: | CADSoftTools |
| Preis: | $49.00 |
CADViewX ist eine AcitiveX Bibliothek zur Darstellung und zum Drucken von AutoCAD DWG & DXF, HPGL, SVG und CGM Dateien. Die Bibliothek unterstützt ebenfalls BMP, JPEG, Windows Metadateien und GIF Bilder. Sehr benutzerfreundlich sind der leistungsstarke Druck, der bequeme Mausradzoom und die Rechte-Maustastenfüllung. Die "Kachelfunktion" ermöglicht es, das Bild in jeder Quailität und in jedem Maßstab auf Papier zu bringen.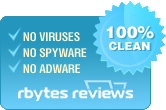 Latest User Reviews
Write a 2D / 3D CADViewX Review
2D / 3D CADViewX related software
2D / 3D CADViewX 1
AutoCAD DWG/DXF, HPGL, SVG, CGM, BMP ActiveX für VB, VB.NET, HTML, C#, Delphi
AhaView 4.54
Konvertieren, blättern und betrachten Sie Ihre digitale Bilder mit AhaView.
Icon to Any 3.27
Icon to Any konvertiert Icons und Cursors in BMP, JPEG, GIF u.a. Formate.
IconLover 5.45
Erstellt Isons und animierte Cursors für Windows, verwaltet Zusammenstellungen.